News and announcements in 2022
Below are all inet6 consult news items and announcements from 2022. 2021 2023
September
20 years ago this month, my book BGP: building reliable networks with the Border Gateway Protocol was published by O'Reilly.
My 20 author copies of the book arrived a bit later: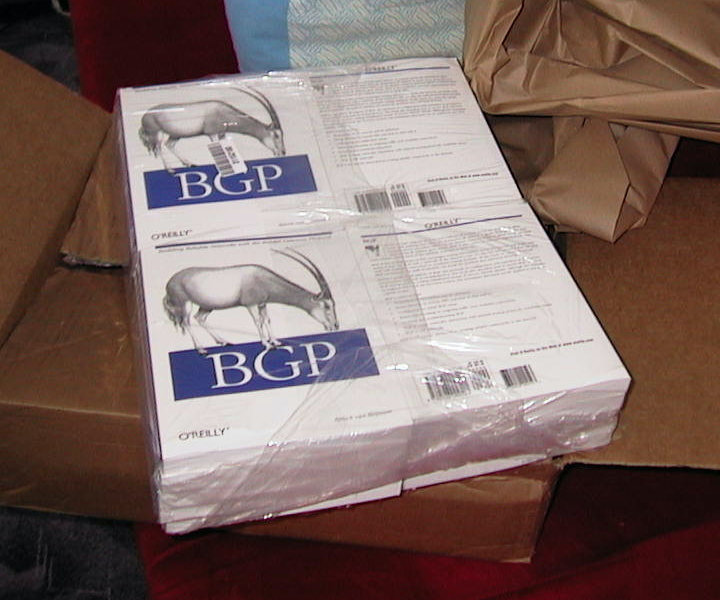 October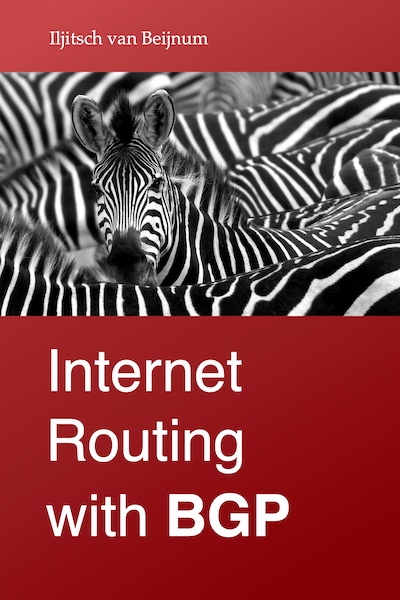 The book will be released the week of 17 November and it can be pre-ordered now from Apple Books in 51 countries and Amazon Kindle world-wide for US$ 9.99 / EUR 9.99.
Click the link for more details.